Our dental team is committed to going above and beyond to deliver quality patient care when you visit us here at Presidio Dental. We are here to handle anything you need, from scheduling to helping Dr. Jesse Engle with treatments for your smile. If you have any questions for us and would like to schedule an appointment with our dentist in Tucson, Arizona, please call 520-744-7388.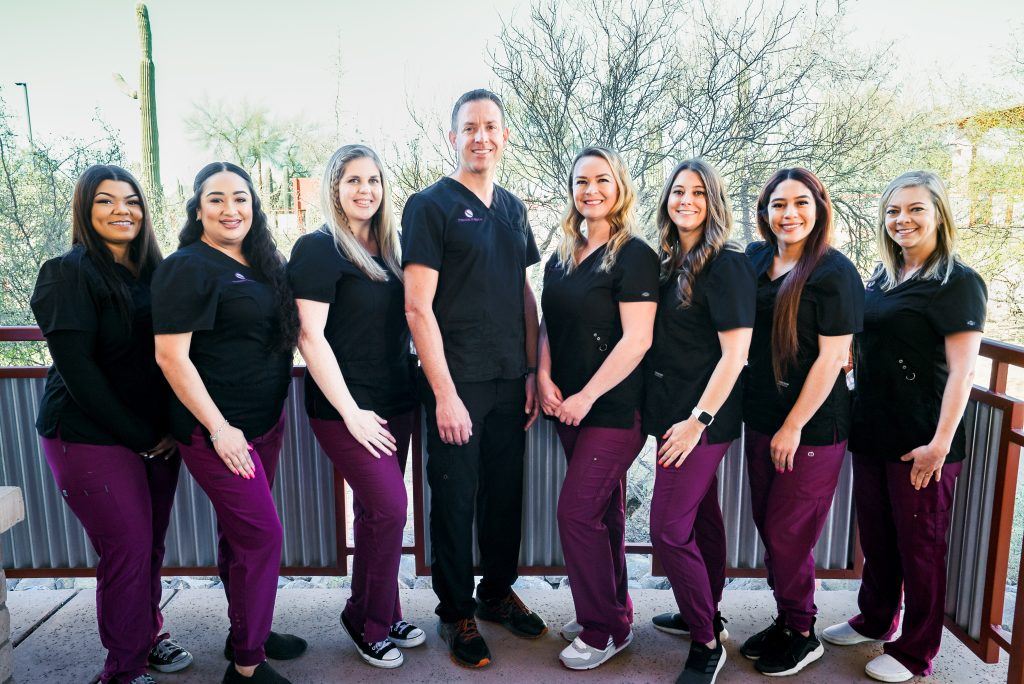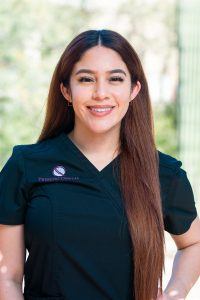 Abriel H.
Dental Hygienist
Abriel joined our team back in the winter of 2021. She received her associate of dental hygiene degree from Pima Community College and loves interacting with patients one-on-one. She provides thorough dental cleanings and educates patients on how to take better care of their teeth. She has one daughter and loves being outdoors.
Carla N.
Lead Dental Assistant
Check back soon to meet Carla!
Jill became part of our team in May 2021 and enjoys interacting with patients and seeing their confidence grow with a healthy smile. She always keeps a positive attitude and does her very best to build up and help our team.
She has two beautiful daughters and loves to cook, bake, read and watch Broadway musicals.
Monique L.
Patient Care Coordinator
Monique has been with us since April 2021. She is a proud graduate from vocational school in 2006 with a high school diploma and certificate in retail sales management. She later went off to graduate as a dental assistant from the Pima Medical Institute in 2014. After she completed her education, Monique worked her first dental job as an assistant manager for four years.
With her excellent customer service skills, Monique has developed great relationships with our patients. She loves being part of a team where everyone feels like family, and she has never been this happy at another dental practice. She praises the quality of care Dr. Engle provides to his patients and employees and would not want to be anywhere else.
She is married to her husband, and together, they have three wonderful children, who keep them on their toes. She also has one cat and two turtles.
What you might not know about Monique is that she is a die-hard Raiders fan and loves watching football and BBQing with family and friends. You can also find Monique going to the nail salon and shopping in her free time.
Nastacia "Nae" D.
Dental Assistant
Nastacia joined us in February 2021. She pursued her education at the Pima Medical Institute and enjoys seeing our patients achieve their dental goals. She contributes to the success of our practice by being a team player and always being willing to learn new things.
When she is not in the office, you can find her spending time with her son, hiking, cooking, reading and painting.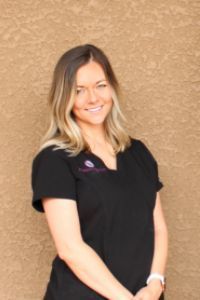 Nikki C.
Office Manager and Treatment Coordinator
Nikki joined our team in May 2019 after returning from military deployment in Kuwait. Before her deployment, she was living in San Diego, California, where she graduated from the Pima Medical Institute to become a registered dental assistant. In 2012, she joined the Air Force Reserves to continue her education and graduated from basic training and tech school in 2013 as a security forces officer. With her love for teaching, she went to school in 2015 to become a combat arms instructor. She then furthered her education and received an associate degree in criminal justice from the Air Force University. Currently, she attends American Military University online and is close to receiving her Bachelor of Science in criminal justice.
She contributes to the success of our practice by making sure our patients' treatment plans fit their lifestyle and finances. If a patient has insurance, she will work together with them on maximizing their benefits so patients can continue to have a positive experience visiting our office. She enjoys working with Dr. Engle and catching up with our patients.
Nikki is married to the love of her life, Joshua, and together, they have a beautiful baby boy who was born in March of 2021. She loves talking about family and her dogs, so if you ever want to keep her going, that is the ticket.
When she is not in the office, Nikki stays busy raising her son, being the best mom and role model she can be. She also likes working out, hiking, creating digital art on her computer and decorating around the house.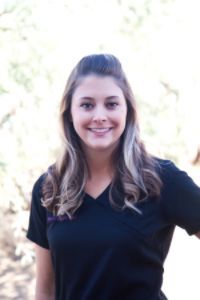 Stephanie G.
Dental Hygienist
Stephanie became a member of our team in 2014. She graduated from Pima Community College in 2009, where she earned her Associate of Applied Science degree in dental hygiene. She then went off to earn her Bachelor of Applied Science in dental hygiene at Northern Arizona University in 2011. She regularly attends continuing education courses and enjoys being part of practice that uses current technology and treatment techniques to improve patients' oral health.
Se Habla Español